Day of the Strategic Partnership Technology in Africa (SPTA) 2022 in Berlin, Germany – May 31, 2022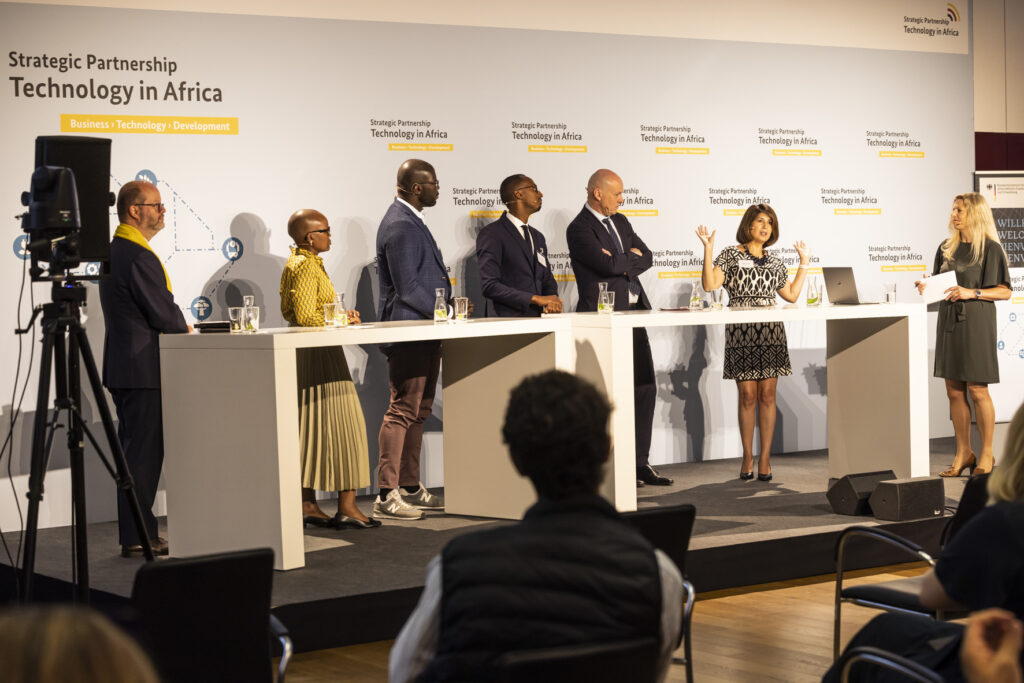 Technological Leapfrogging as a Driver for Development in Africa
Background
Technology leapfrogging, or the skipping of one or several stages of technological development, offer the opportunity for African countries to promote social and economic development on a yet unprecedented scale. Examples of technology leapfrogging in Africa are plentiful and range from the adoption of mobile money to pay-as-you-go off-grid solar systems. However, by far not all opportunities to leapfrog have been harnessed by African countries. Education, research, and development as well as financial resources are enabling factors for leapfrogging. The Covid-19 pandemic and climate crisis have demonstrated the need for African countries to leapfrog in sectors beyond mobile technologies to cope with the looming social and ecological consequences. At the same time, crises can spark technological innovations and out-of-the box solutions paving the way for technology leapfrogging for a social and ecological transformation in Africa.
The Day of the SPTA 2022 therefore focuses on the question of how technology leapfrogging can help African countries achieve an environmental and social transformation? Throughout the day, opportunities, and challenges for technological leapfrogging in Africa, the social and environmental consequences, the role of the European and African private sector as well as concrete examples of technologies will be discussed.
Objective
The annual networking meeting of the Strategic Partnership Technology in Africa (SPTA), the Day of the SPTA, offers the opportunity for representatives of African and European companies as well as politics and international cooperation to network and discuss current technological trends and solutions to promote the sustainable development of African countries. The aim is to foster partnerships, promote knowledge and technology transfer and spark new ideas.
Target Group
The event is addressed to all partners of the SPTA as well as other interested companies and stakeholders from German development cooperation. Among the invited companies are large corporates, but also small-to-medium-sized businesses from Europe and Africa.
The Strategic Partnership Technology in Africa (SPTA) is a network of German development cooperation and over 220 European companies. Its aim is to promote the potentials of innovative technologies for a social and ecological transformation in African countries. The network was launched by the Federal Ministry for Economic Cooperation and Development (BMZ) in 2017 and is coordinated by the Deutsche Gesellschaft für Internationale Zusammenarbeit (GIZ) GmbH. The SPTA brings together European and African companies and development cooperation actors, bundles expertise and thus generates innovation.
CONTACT: technologie-afrika@giz.de